19203166011465
Explore the Glider Sneaker
Size Guide
Shoe Size Guide
| Men's U.S. Size | Women's U.S. Size | EU Size | U.K. Size | Canadian Size | Inches |
| --- | --- | --- | --- | --- | --- |
| 6 | 8 | 39 | 5 | 6 | 9.25 |
| 6.5 | 8.5 | 39.5 | 5.5 | 6.5 | 9.42 |
| 7 | 9 | 40 | 6 | 7 | 9.625 |
| 7.5 | 9.5 | 40.5 | 6.5 | 7.5 | 10 |
| 8 | 10 | 41 | 7 | 8 | 10.4 |
| 8.5 | 10.5 | 41.5 | 7.5 | 8.5 | 10.125 |
| 9 | 11 | 42 | 8 | 9 | 10.25 |
| 9.5 | 11.5 | 42.5 | 8.5 | 9.5 | 10.5 |
| 10 | 12 | 43 | 9 | 10 | 10.625 |
| 10.5 | 12.5 | 43.5 | 9.5 | 10.5 | 10.75 |
| 11 | 13 | 44 | 10 | 11 | 11 |
| 11.5 | 13.5 | 44.5 | 10.5 | 11.5 | 11.125 |
| 12 | 14 | 45 | 11 | 12 | 11.25 |
| 12.5 | 14.5 | 45.5 | 11.5 | 12.5 | 11.5 |
| 13 | 15 | 46 | 12 | 13 | 11.625 |
| 14 | 16 | 47 | 13 | 14 | 12 |
| 15 | 17 | 48 | 14 | 15 | 12.25 |
Belt Size Guide
Waist Size

Inches

Belt Size

Inches

Belt size

CM

Strap Length

Inches

Strap Length

CM

28
30
76.2
36
91.44
30
32
81.28
38
96.52
32
34
86.36
40
101.60
34
36
91.44
42
106.68
36
38
96.52
44
111.76
38
40
101.6
46
116.84
40
42
106.68
48
121.92
42
44
111.76
50
127.00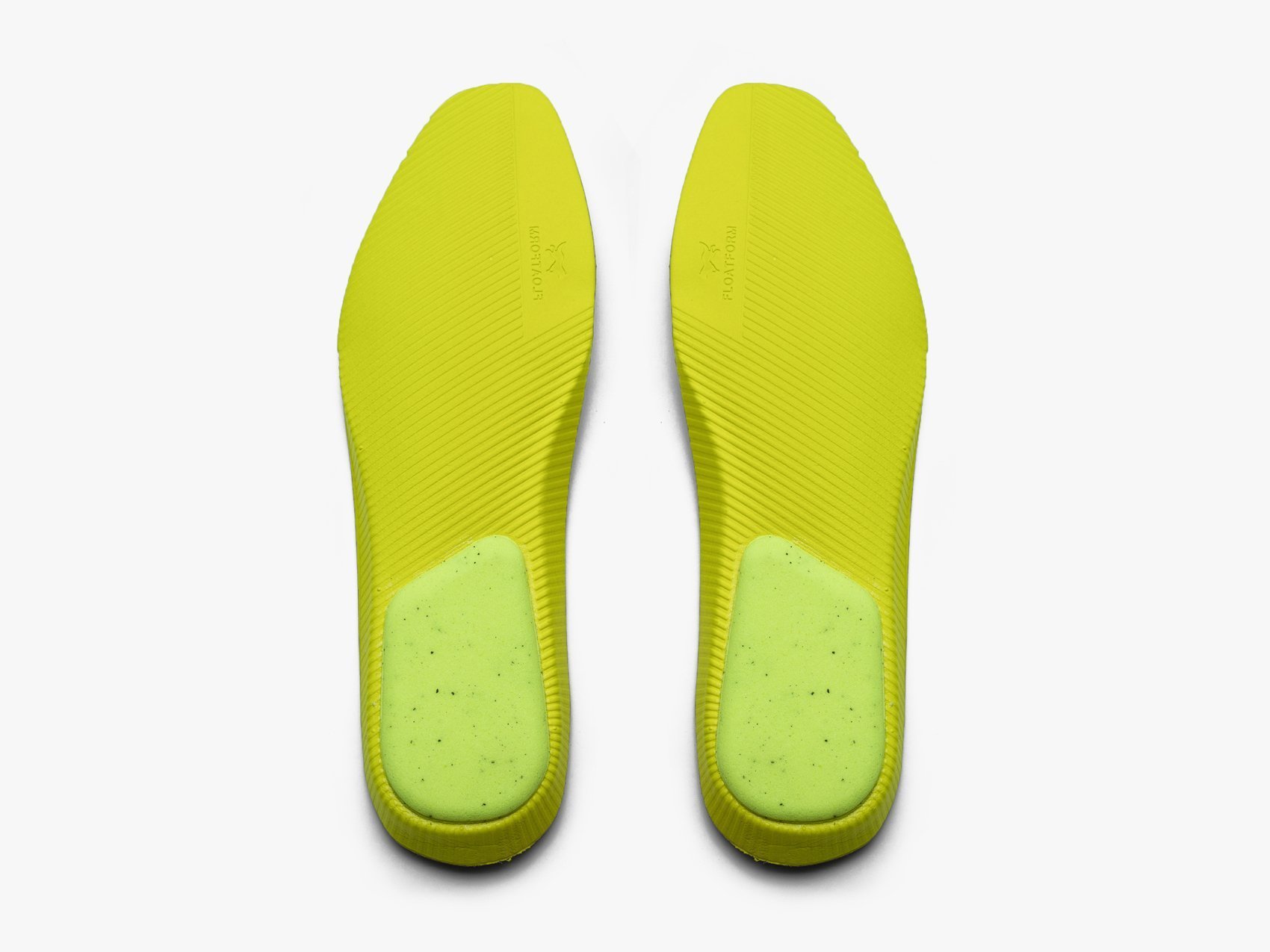 CUSHIONED REMOVABLE INSOLES
Like walking on clouds.
Our removable FloatForm™ footbed features dual-density memory foam layers, lined with a supple sheepskin leather for maximum comfort. If you need to adjust sizing a bit, just snag one of our Wide or Narrow footbeds. Our FloatForm footbeds can also be taken out and replaced when they wear down.
''Stylish dress shoes made to feel as comfortable as sneakers... by a former Adidas designer''
''Wolf & Shepherd is pitching men's dress shoes as comfortable enough for long commutes.''
''All the comfort of a running shoe..and now they have a world record to back it up.''
''A former adidas designer has reinvented the dress shoe to be as comfortable as sneakers.''
Customer Reviews
Write a Review
Ask a Question
06/16/2021
Zac N.

United States
These shoes are super comfy
Theses shoes are super stylish and super comfy. When I first got them I had to break them and got a few blisters. Now though they are super comfortable and I get compliments on them all the time.
05/06/2021
David A.

United States
Great Quality, Style
These are beautifully made shoes. Top shelf materials and build. And they look great. They are generally very comfortable. I like them a lot. My only issue for me is they don't breathe, so they tend to be slightly warm, but that will not keep me from getting good use out of them. I just wish they had a couple of vent holes, but that might look bad. Also the back of the ankle is a little over padded, but I feel like that will mold to my foot over a bit of time. Overall the comfort for me is high. Mostly, I've been wanting a pair of leather sneakers without a white sole, so these really caught my eye. They look great with full on casual look, or a bit more dressy for a night out or even business meeting. The definitely run 1/2 size small, as it mentions in the description.
04/28/2021
Barry C.

United States
Glider Sneaker Review
I really like my shoes. I did have to send back because they run a little small (which you did mention, so it was my fault), but once I got the correct size, it was great. As a long time runner, I need comfort and support from my everyday shoes. These, and the other pair I got really do the trick.
04/12/2021
David B.

United States
Great Fit
Enjoy the fit and especially the style.