19203166011465
Explore the Glider Sneaker
Size Guide
Shoe Size Guide
| Men's U.S. Size | Women's U.S. Size | EU Size | U.K. Size | Canadian Size | Inches |
| --- | --- | --- | --- | --- | --- |
| 6 | 8 | 39 | 5 | 6 | 9.25 |
| 6.5 | 8.5 | 39.5 | 5.5 | 6.5 | 9.42 |
| 7 | 9 | 40 | 6 | 7 | 9.625 |
| 7.5 | 9.5 | 40.5 | 6.5 | 7.5 | 10 |
| 8 | 10 | 41 | 7 | 8 | 10.4 |
| 8.5 | 10.5 | 41.5 | 7.5 | 8.5 | 10.125 |
| 9 | 11 | 42 | 8 | 9 | 10.25 |
| 9.5 | 11.5 | 42.5 | 8.5 | 9.5 | 10.5 |
| 10 | 12 | 43 | 9 | 10 | 10.625 |
| 10.5 | 12.5 | 43.5 | 9.5 | 10.5 | 10.75 |
| 11 | 13 | 44 | 10 | 11 | 11 |
| 11.5 | 13.5 | 44.5 | 10.5 | 11.5 | 11.125 |
| 12 | 14 | 45 | 11 | 12 | 11.25 |
| 12.5 | 14.5 | 45.5 | 11.5 | 12.5 | 11.5 |
| 13 | 15 | 46 | 12 | 13 | 11.625 |
| 14 | 16 | 47 | 13 | 14 | 12 |
| 15 | 17 | 48 | 14 | 15 | 12.25 |
Belt Size Guide
Waist Size

Inches

Belt Size

Inches

Belt size

CM

Strap Length

Inches

Strap Length

CM

28
30
76.2
36
91.44
30
32
81.28
38
96.52
32
34
86.36
40
101.60
34
36
91.44
42
106.68
36
38
96.52
44
111.76
38
40
101.6
46
116.84
40
42
106.68
48
121.92
42
44
111.76
50
127.00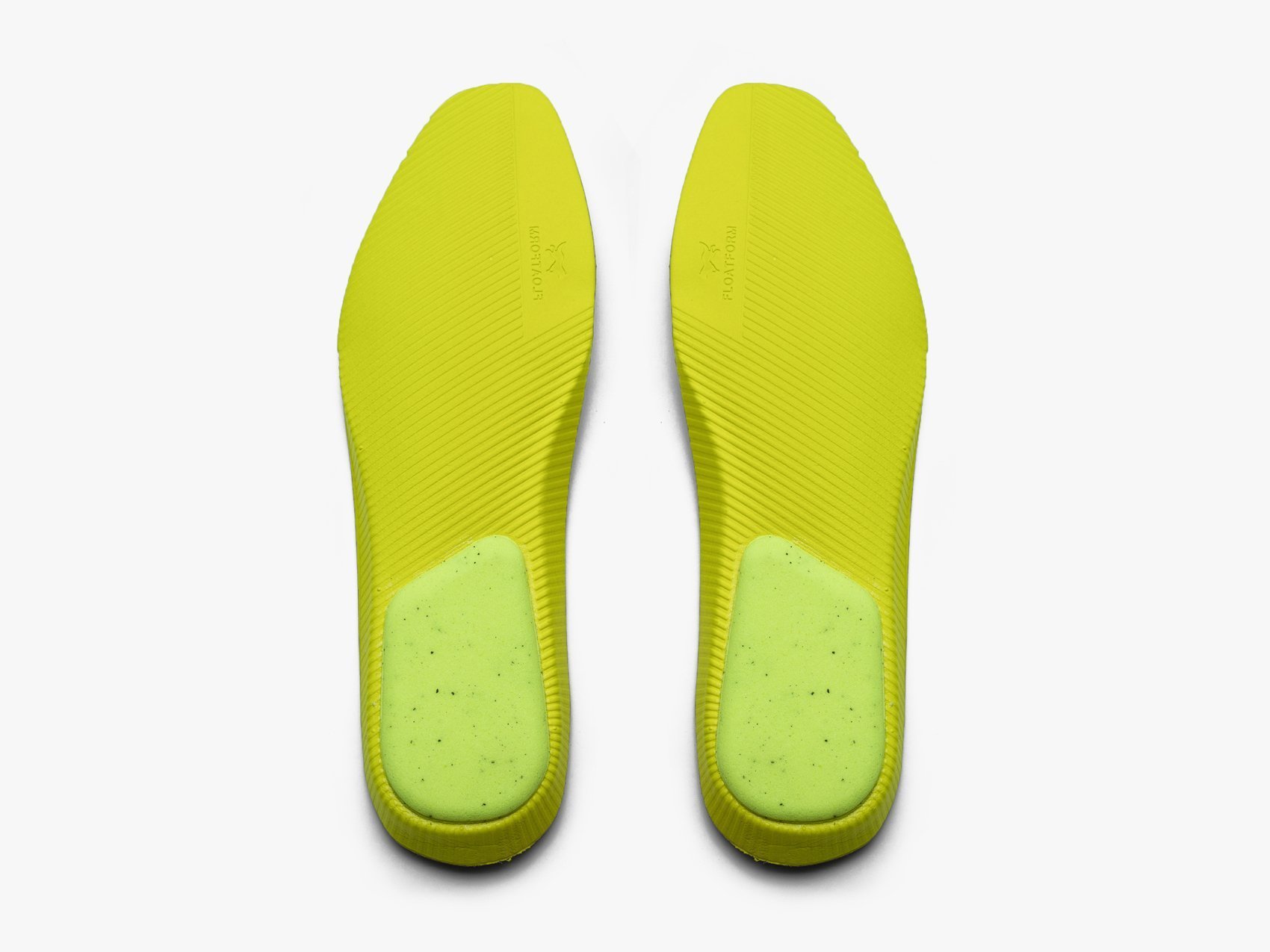 CUSHIONED REMOVABLE INSOLES
Like walking on clouds.
Our removable FloatForm™ footbed features dual-density memory foam layers, lined with a supple sheepskin leather for maximum comfort. If you need to adjust sizing a bit, just snag one of our Wide or Narrow footbeds. Our FloatForm footbeds can also be taken out and replaced when they wear down.
''Stylish dress shoes made to feel as comfortable as sneakers... by a former Adidas designer''
''Wolf & Shepherd is pitching men's dress shoes as comfortable enough for long commutes.''
''All the comfort of a running shoe..and now they have a world record to back it up.''
''A former adidas designer has reinvented the dress shoe to be as comfortable as sneakers.''
Customer Reviews
Write a Review
Ask a Question
02/14/2021
Elon S.

United States
So Close to Perfection...
I was in the market for a white minimalist leather sneaker, and thought this one would be the ideal choice. It had the cleanest look out of all the other options I was considering, and the price tag wasn't too harsh. The overall style is great; I couldn't find a cleaner silhouette in a white sneaker anywhere else. With regard to construction, no complaints here. Stitching was tight, straight, and consistent around all areas of the shoe, although you may see some residual adhesive where the upper meets the outsole. Where this shoe lost some points with me though was for the materials. The leather quality was not very consistent between the left and right shoes for my pair. The leather of the left shoe was fine, but when it came to the right, there was lower-grade leather with loose grain and some pre-wear creases and crinkles (pretty much what one would see on a factory second). It looks as if the right shoe was worn much longer than the left at this point. I wouldn't even bother having them resoled because of this issue if it could be done. Speaking of which, it would have been nice to have a denser rubber outsole (like Vibram) for a sneaker in this price range, but I guess they were going more for comfort than durability. So would I recommend this shoe? I would say yes, but if you care about leather quality, take a good look at the uppers before you start wearing them out. Maybe you'll get lucky with a better pair than mine.
02/04/2021
Brian O.

United States
Glider Sneaker
The Glider Sneaker (ONYX) is by far the best premium sneaker on the market. Casual to dress these shoes are the best. However, they need to bring back the colors MAPLE and HONEY - how do you discontinue the BEST shoe on the market?
01/26/2021
Letricia R.

United States
Awesome products!!
My son loved them!! Great quality!! Will definitely shop from y'all again!!
01/10/2021
Ty M.

United States
Amazing
I want another pair now