31411333955657
Explore the Crossover Wingtip
Size Guide
Shoe Size Guide
| Men's U.S. Size | Women's U.S. Size | EU Size | U.K. Size | Canadian Size | Inches |
| --- | --- | --- | --- | --- | --- |
| 6 | 8 | 39 | 5 | 6 | 9.25 |
| 6.5 | 8.5 | 39.5 | 5.5 | 6.5 | 9.42 |
| 7 | 9 | 40 | 6 | 7 | 9.625 |
| 7.5 | 9.5 | 40.5 | 6.5 | 7.5 | 10 |
| 8 | 10 | 41 | 7 | 8 | 10.4 |
| 8.5 | 10.5 | 41.5 | 7.5 | 8.5 | 10.125 |
| 9 | 11 | 42 | 8 | 9 | 10.25 |
| 9.5 | 11.5 | 42.5 | 8.5 | 9.5 | 10.5 |
| 10 | 12 | 43 | 9 | 10 | 10.625 |
| 10.5 | 12.5 | 43.5 | 9.5 | 10.5 | 10.75 |
| 11 | 13 | 44 | 10 | 11 | 11 |
| 11.5 | 13.5 | 44.5 | 10.5 | 11.5 | 11.125 |
| 12 | 14 | 45 | 11 | 12 | 11.25 |
| 12.5 | 14.5 | 45.5 | 11.5 | 12.5 | 11.5 |
| 13 | 15 | 46 | 12 | 13 | 11.625 |
| 14 | 16 | 47 | 13 | 14 | 12 |
| 15 | 17 | 48 | 14 | 15 | 12.25 |
Belt Size Guide
Waist Size

Inches

Belt Size

Inches

Belt size

CM

Strap Length

Inches

Strap Length

CM

28
30
76.2
36
91.44
30
32
81.28
38
96.52
32
34
86.36
40
101.60
34
36
91.44
42
106.68
36
38
96.52
44
111.76
38
40
101.6
46
116.84
40
42
106.68
48
121.92
42
44
111.76
50
127.00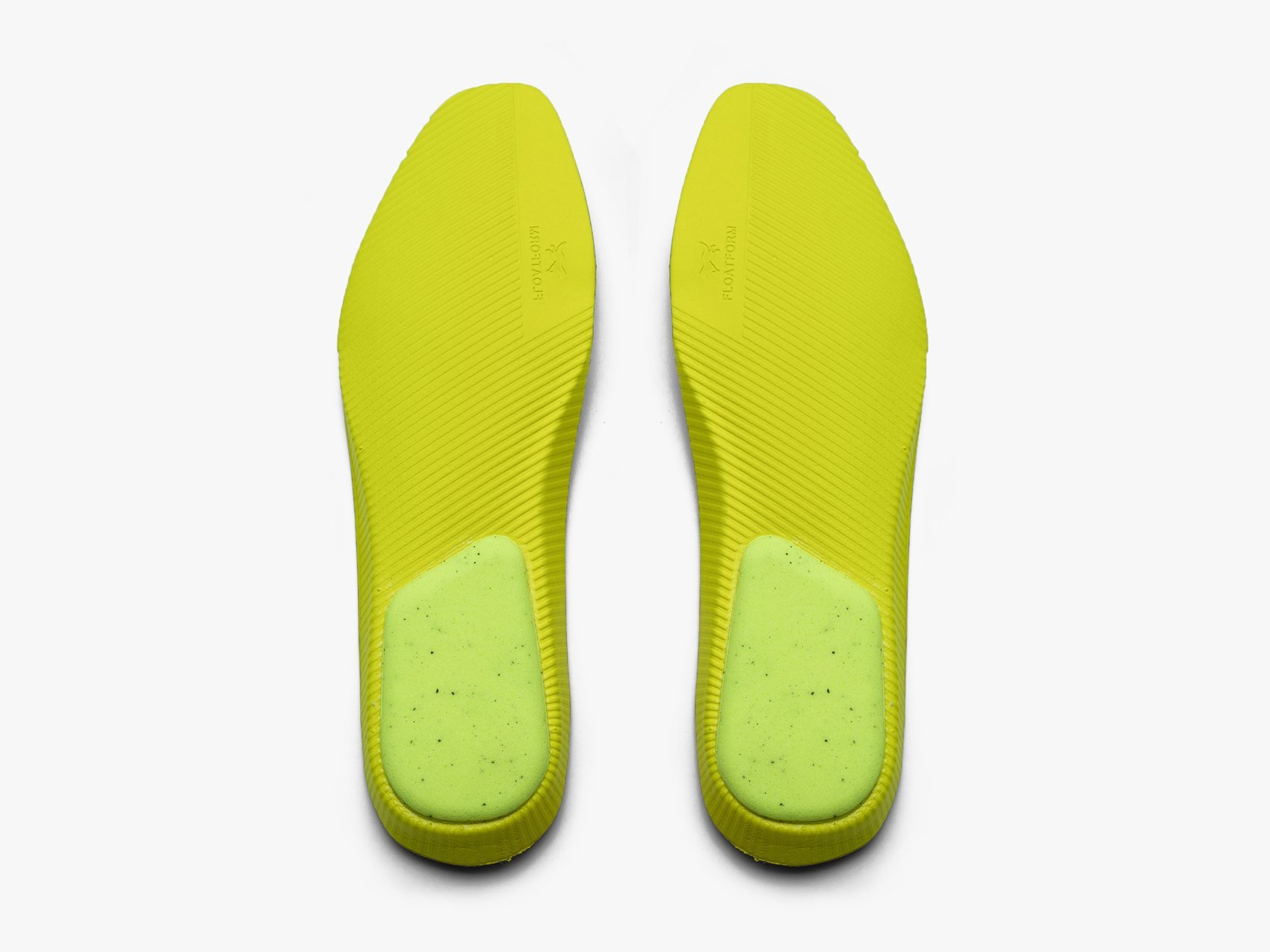 cushioned removable insoles
Like walking on clouds.
Our removable FloatForm™ footbed features dual-density memory foam layers, lined with a supple sheepskin leather for maximum comfort. If you need to adjust sizing a bit, just snag one of our Wide or Narrow footbeds. Our FloatForm footbeds can also be taken out and replaced when they wear down.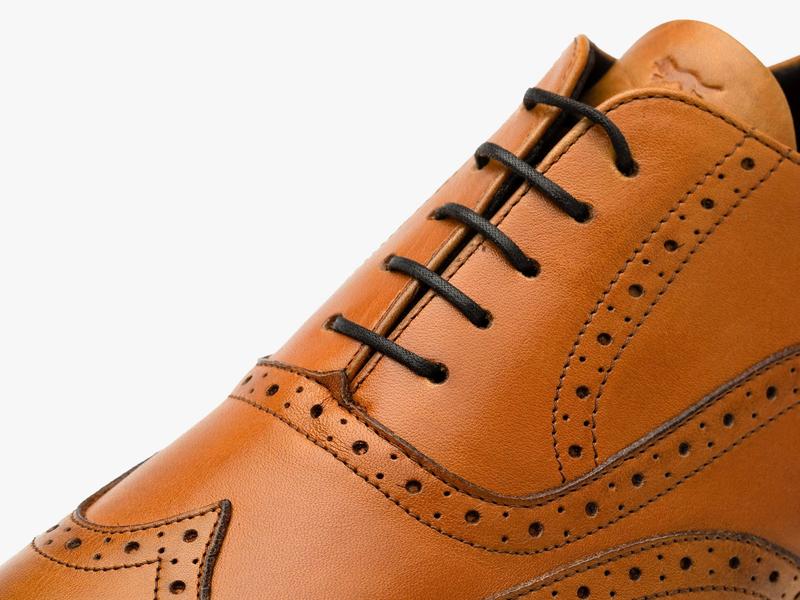 italian leather upper
A luxury finish with no break-in time.
Our Crossover Wingtips are made with the finest leather imported from Italy and are hand-cut by craftsman in Portugal. Each hide is 60% vegetable-tanned, 40% chrome-tanned giving our shoes a perfect look and feel. No break-in time needed.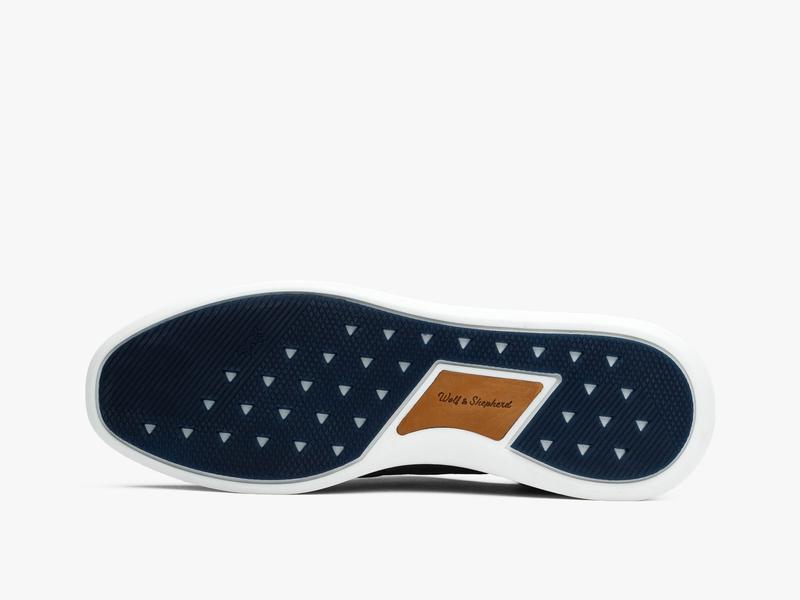 a refined silhouette
The future of footwear.
Hybrid dress shoes are redefining workplace footwear by offering a more casual alternative to standard dress shoes. We think they pair best with slacks/trousers and a jacket, khakis, denim, chinos, and plenty more.
Pair Crossover Wingtip With
Softer. Lighter. Better.
Equal parts poise and performance, the Crossover is Wolf & Shepherd's newest dress shoe built to bridge the gap between work and play. Featuring a lightweight construction, shock absorbent cushioning, and premium Italian leather, the Crossover gets you where you need to go, no matter the route you take.
''Stylish dress shoes made to feel as comfortable as sneakers... by a former Adidas designer''
''Wolf & Shepherd is pitching men's dress shoes as comfortable enough for long commutes.''
''All the comfort of a running shoe..and now they have a world record to back it up.''
''A former adidas designer has reinvented the dress shoe to be as comfortable as sneakers.''
Customer Reviews
Write a Review
Ask a Question
03/02/2021
sEBASTIAN G.

United States
Great looking shoes!
Fantastic across the boards! They definitely feel great and they look very good!
02/17/2021
Mark P.

United States
Fantastic Shoe
Perhaps the most comfortable shoe I own.
02/15/2021
Chad W.

United States
Crossover Wingtips
The shoes are very comfortable and look sharp.
02/14/2021
Christopher M.

United States
Amazing Dress Sneaks
Excellent, I was concerned they would not be worth the price - but they definitely are!