31411532988489
Explore the Glider Sneaker
Size Guide
Shoe Size Guide
| U.S. Size | EU Size | U.K. Size | Canadian Size | Inches |
| --- | --- | --- | --- | --- |
| 6 | 39 | 5 | 6 | 9.25 |
| 6.5 | 39.5 | 5.5 | 6.5 | 9.42 |
| 7 | 40 | 6 | 7 | 9.625 |
| 7.5 | 40.5 | 6.5 | 7.5 | 10 |
| 8 | 41 | 7 | 8 | 10.4 |
| 8.4 | 41.5 | 7.5 | 8.5 | 10.125 |
| 9 | 42 | 8 | 9 | 10.25 |
| 9.5 | 42.5 | 8.5 | 9.5 | 10.5 |
| 10 | 43 | 9 | 10 | 10.625 |
| 10.5 | 43.5 | 9.5 | 10.5 | 10.75 |
| 11 | 44 | 10 | 11 | 11 |
| 11.5 | 44.5 | 10.5 | 11.5 | 11.125 |
| 12 | 45 | 11 | 12 | 11.25 |
| 12.5 | 45.5 | 11.5 | 12.5 | 11.5 |
| 13 | 46 | 12 | 13 | 11.625 |
| 14 | 47 | 13 | 14 | 12 |
| 15 | 48 | 14 | 15 | 12.25 |
Belt Size Guide
Waist Size

Inches

Belt Size

Inches

Belt size

CM

Strap Length

Inches

Strap Length

CM

28
30
76.2
36
91.44
30
32
81.28
38
96.52
32
34
86.36
40
101.60
34
36
91.44
42
106.68
36
38
96.52
44
111.76
38
40
101.6
46
116.84
40
42
106.68
48
121.92
42
44
111.76
50
127.00
''Stylish dress shoes made to feel as comfortable as sneakers... by a former Adidas designer''
''Wolf & Shepherd is pitching men's dress shoes as comfortable enough for long commutes.''
''All the comfort of a running shoe..and now they have a world record to back it up.''
''A former adidas designer has reinvented the dress shoe to be as comfortable as sneakers.''
Customer Reviews
Write a Review
Ask a Question
07/18/2020
Daniel G.
United States
Most comfortable shoes I've ever owned
I have large feet and it is hard to find a good looking shoe in the right size without sacrificing comfort. I am normally a 14 with a slightly wide foot. The size 15's fit like butter and were still so comfortable that I didn't take them off when getting home from a full day. Well done Wolf & Shepherd.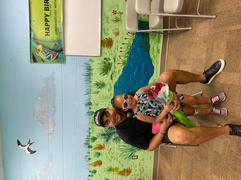 Wow!
I've been debating on purchasing a pair of the Wolf & Shepherd gliders for a while now. When I saw then new LA glider woven shoe I knew it was time. When my package arrived I was shipped the wrong shoe. It was the normal glider in honey. I was a little disappointed but the customer service team was on it and two days later my gorgeous woven gliders arrived. Wow, just wow! They looked just as sexy as they looked on the website. I was also able to compare them side by side to the standard honey gliders as well. The woven pattern gives beautiful contrast and the comfort makes my tired feet very happy. I already want another pair in a different color.